Fronde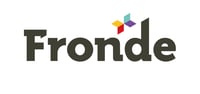 Syl is pleased to partner with Fronde in delivering customers valuable enterprise search capabilities that increases productivity and better workflow experiences. It's important to Fronde to bring the right business technology solutions to their customers to help them address real business problems and take advantage of new opportunities in Information Discovery. Search solutions is nothing new to Fronde, having integrated search since the beginning stages of the technology. Over time Fronde has created Information Discovery IP that allows them to give expert advice on search technologies, and guide customers to implementing the best fit for their current and future needs. This guidance needs an awareness of business direction, technology advancement, and good design principals to remove impediments to information sharing.
Syl delivers a unique capability to businesses that truly increases productivity. The out-of-box solution is vast and extremely valuable, but Fronde can also customise the solution to suit every unique business need, providing a full end-to-end service from consulting through to implementation and support.
Fronde invites you to discuss deploying Syl at your organisation - please contact Jeff Calton - Sales Manager.